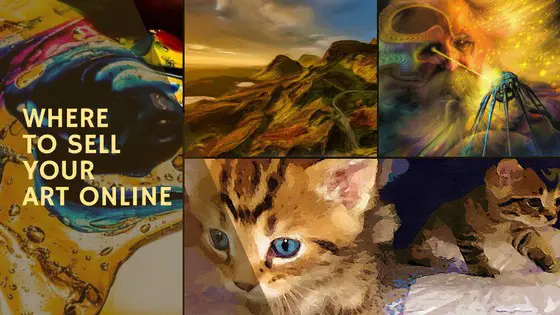 Deciding where to sell your art online is an important part of selling your art.  Knowing what type of products you want to sell is equally important and will in part determine where you sell as well.
Do you want to sell originals, canvases, prints, cards or products?  You may want to sell only originals or fine prints or you may prefer to create T-shirt designs.  Each choice will determine where you sell and how you market your work online.
Should you sell from your own website?  Or is it better to join a much larger site?  These are all considerations for the artist of today.
With the possibility of international sales from your online art sites, it is well worth considering all options.
Where to Sell Your Art Online
This post isn't about saying sell your art "here" that is best, because what is best for one artist is not for another.  It is about exploring some of the options available to you to sell your art online and what the advantages and disadvantages of each method are. No matter if you are a fine artist painting with oils, a graphic artist or a digital artist there is somewhere online where you can sell your work.
There are so many places to choose from.
What Kind of Artist Are You?
The type of artist you are, how you want people to see your work and the kinds of things you paint or draw will make a huge difference in how and where you place your work online.  Some artists will prefer simply to create fine art originals while others will love to see their work sold on many different products.  For some, it is a full-time occupation while others are happy for extra cash or just the joy of knowing that people like and want to buy their work.
What Kind of Art Do You Want to Create & Sell?
This is important to consider because it will change where you decide to sell your work.
Examples
You create and sell only one off original pieces of fine art
Fine art originals and prints, Giclées and cards etc
Sell purely prints/canvas
Graphic Design or general art
Selling on items like T-shirts, Mugs, pillows etc
A combination of the above
This is a guide only.
Some artists prefer exclusivity while others are quite happy to sell their designs over and over for a few £/$ etc.
When & Why You Need Your Own Website
There are many uses for a website and I will be going into those in depth in other articles.  However, as an artist, if you want to build your name, your brand and sell your art yourself you need your own website.  By this, I mean your own domain name and hosting and not using someone else's hosting for free.  That is not saying don't use other sites, just that you will need your own site as well as using other sites.
If you just want to sell on a site and are not worried about building your reputation or brand as an artist then you don't need to worry as much and can just use another site.  However, there are disadvantages to this as explained below.
What Other Sites Are There Where You Can Sell Your Art?
Where to Sell Original Art
Etsy – Etsy sell just about anything art and craft related.  They are worldwide based.  You sell your own original artwork/handmade or vintage crafts.  There are no monthly fees, they take a small commission from each sale you make.  There is also a small listing fee. On Etsy, you can find lots of original art and craft shops.
SAA – The Society for all Artists are an artists membership site for all artists regardless of whether they are beginners, amateurs, semi or professional artists. Although they are UK based they have international members.  You can add your artwork to your own Gallery within theirs and sell it. As a professional, you may be able to represent them in their programmes or art shows ( you would need to check with them their policies on this as they have their own artists).
Art Gallery UK – is a site for selling your own original art. For more details see their site.
Where Sell Printed Art, Like Canvas, Cards, Mugs and Pillows
Zazzle – Zazzle is a popular site for selling canvas prints, cards, mugs, cushions, T-Shirts, paper and much more. You get a percentage of the sale.  You can set the percentage amount. You can join Zazzle.com or Zazzle.co.uk or igf you live elsewhere choose a local site to you.
CafePress – Is also a popular site for selling T-shirts, mugs, prints, etc. With over 400+ products to choose from, you can put your designs on any of them.
Redbubble -Is another global marketplace for you to sell your art on products online.
Image Kind – Is a large popular online community for creating selling your artwork as canvas prints and posters.   
Choose to Sell a Combination of Originals and/or Prints and Products
Deviant Art – Deviant Art is the largest community art gallery on the internet.  Any artists at any level can upload and share and sell their work. There is also a shop for prints.
Amazon – Amazon, of course, is a huge worldwide shop.  You can sell your digital how-to books, art collections or art colouring books or art products either via Amazon or as an independent seller.
Fine Art America – You can sell your own personal original artwork commission free and you can also sell on products if you want to.  See more on Fine Art of America here.
Sell Your Art on Specialist Art Sites, Galleries or Societies
Specialist sites are ideal if you like to paint in one area.  They are harder to get onto than some of the large marketplaces.  They may only accept so many people or have certain criteria for their artwork.  It is well worth a look, though.
Below are some examples from completely different art subjects.  There are many more sites in your area of expertise.
Fairies and Fantasy.com – for example,  are a specialist fantasy fairy site for artists, they have worldwide distributors. However, they only have a handful of artists.  You may have to wait to be considered for their site.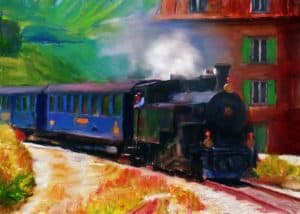 Rail Art  Is another specialist art site for rail and train enthusiasts.  Although it is UK based it does accept international artists.  Go to their site RailArt to apply.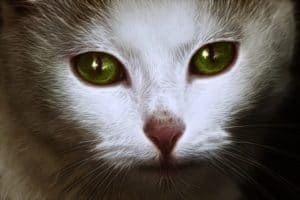 The Society of Feline Artists is a membership site and also you have to show examples of your work to be allowed membership. You can visit their site here.
Sell Your Art and Support a Charity Sites
If you support a cause or charity you may want to sell your art on their site and donate a percentage of your earnings to that cause.  These sites are more likely to be general sites than art sites so some searching may be necessary.  The Scottish Wildcat Gallery is one such example.
The Disadvantages of Using Other Sites to Sell Your Art
The main disadvantage of selling your art on other sites regardless of which ones you choose is that you do not have control over the whole process.  You rely on that site for quality, reliability and honesty.
You have to comply with their rules and terms and conditions and TAX rules.  This isn't usually a problem but the TAX forms can be a pain sometimes.  Some sites are worse than others.
Things Change.  The site may change its rules which can affect your ability to sell your art with them.  They may sell their site to someone else who may not run it as well, which can not only affect your sales but your reputation as well if they don't provide quality service and goods.
You are reliant on how popular they are with the search engines, particularly Google. The rules governing who is popular and who is not has changed a lot over recent years and very popular sites have gone under, people have lost their traffic and their businesses etc, (this applies across the board and not just to art sites).  If you have your own site you control what goes into it, but you need to know a lot more or pay someone who does.
You are in a large crowd, your art is one piece amongst what can be thousands.  You have to know how to get your artwork noticed, know SEO (Search Engine Optimisation), build online presence elsewhere (note you have to do this even if you only have your own site).
You are usually selling reproductions and not originals (although this is not always the case)
Your percentage of the sale can be limited or controlled. Always check what that is and that you are happy with it.
The Advantages of Using Other Sites to Sell Your Work
There are also a lot of advantages to using other sites to sell your artwork. You can reach an international audience very easily within days.  You can sell your work on all kinds of things from pillows to canvas; from cards to cups etc.  Not only can you sell all kinds of things but you do not have to worry about or do the shipping or inventory.  You do not have to worry about dealing with the customer or the returns or the manufacturing process.
You can sell your work on all kinds of things from pillows to canvas; from cards to cups etc.  Not only can you sell all kinds of things but you do not have to worry about or do the shipping or inventory.  You do not have to worry about dealing with the customer or the returns or the manufacturing process.
Not only can you sell all kinds of things but you do not have to worry about or do the shipping or inventory.  You do not have to worry about dealing with the customer or the returns or the manufacturing process.
You have the reputation of a large company or a specialist company which lends you credibility.
It takes the pressure off of getting your website out there and gives you several platforms from which to grow your art business from.
By using more than one place you are more likely to be seen and therefore start to be better known if that is what you want.
You are suing their designs and set up so you are using tried and tested pages and shops so you don't have to worry about getting yours up and running, this is particularly good if you are not too tech savvy.